About Patti & Rahn Consulting Virtual Assistance
Welcome!
I am happy that you've found your way to learning more about me and my business. I'll share with you my experiences so you're confident in pursuing a fabulous working relationship. I'm passionate about helping those who help another...business owners just like you!
I started Rahn Consulting in June of 2000 after a less than enjoyable incident in my corporate life. Hanging the new "Rahn Consulting" shingle gave me an opportunity to be available to help local non-profit organizations apply for grand funding. I wrote grant applications, administered projects and managed funds for 5 years.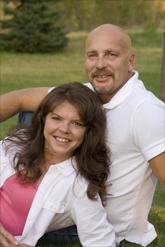 In 2005, my husband and I moved from the panhandle of Idaho to Central Wisconsin. For the first year and a half we focused on building our dream home and I do mean focused...with the help of my brother, WE built it ourselves. No small task but one that we complete pride in accomplishing.
In the fall I 'reinvented' Rahn Consulting focusing on providing Virtual Assistance to entrepreneurs and small business owners who needed help growing their business. I'm passionate about creating a successful business for myself and my clients. I love to learn, teach to others and enjoy implementing creative ideas and strategies.
Behind the Business - I have a passion helping. I am a Regional Coordinator through my volunteer work for the Southern Star Min Pin Rescue, Inc, and truly enjoy my foster dogs and working to find these little guys the most perfect home where they never enduring what their 'previous' lives offered them again!
I love horse back riding and anything that deals with horses...even cleaning the barn! Snowmobiling and fourwheeling (especially in the mountains of Idaho!) and most importantly...spending time with my husband!